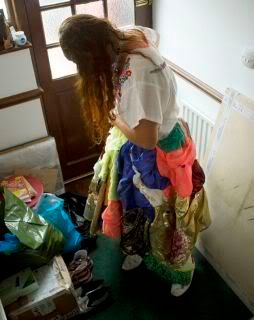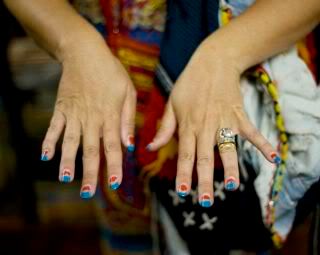 Delaine and I were first introduced by David James and by Cathy Lomax at Transition Gallery. Delaine and her husband Damian are both incredible artists and two of my favourite people in the whole world. Our first meeting was arranged on the phone, they came over to my flat on a Sunday afternoon for a cup of tea at about 4pm. I think they left at midnight. We collaborated together on a book called "Room" to accompany Delaine's first solo show at the Transition Gallery. This project could not have worked if we had not had an instant connection as I spent a period of several months living in their house which they will tell you themselves is tiny and full to the brim with all their collected treasures . The fact that these two produce the volume and quantity of work there that they do is amazing in itself.
Cathy has written an excellent piece about Delaine
www.axisweb.org/openfrequency/delainelebas
and you can see more of her work on the following site
www.sonairosso.com
www.nourbakhsch.de
I met Delaine and Damian today as they were giving prizes to the poster winners for Gypsy Roma Traveller History Month at the House Of Lords.
We met up at this strange David Lynch style cafeteria underground near Westminster. I took a series of pictures but when I got home they had mysteriously vanished from my camera.